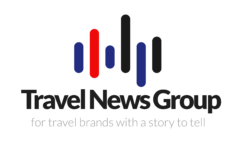 With more than 2000 news pitches received daily, we may not be able to acknowledge every request for coverage, and established the following important policies:
Important Policies
Self-promoting content or press releases cannot be part of any free editorial consideration.
If your breaking news is critical and the timing is urgent, you may click here to contact us by phone, ZOOM, Skype, WhatsApp, Viber, Text, or email. Your safety always has priority!
While we appreciate cutting-edge articles on topics featuring new ideas, breaking news, and concepts, our readers wish to be educated, not sold.
We may consider statements on developing situations, interesting story ideas, confidential news tips, witness reports, and whistleblowers.
Articles must be original and must not have been published previously or be under consideration by another publication.
Articles should be a minimum of 350 words, videos, charts, graphs, infographics, surveys, and podcasts may be included. Articles submitted must be the final copy, fact-checked, and proofed.
Whenever possible check content for grammar and spelling.
Earned Media
We understand "earned media." Content submitted by PR agencies and newswire is almost always considered "earned media." Please understand that we also have bills to pay and ask to be part of the "earnings" and click here for our commercial options.
Priority Consideration for Quick News
If your content is editorial, and you like to move it to the priority list for consideration by our assignment editors, Quick News is part of our ongoing editorial coverage, but doesn't include photos, or most links, and may not always be included in our e-newsletters, push notifications, foreign language services, audio articles, etc.
Quick news should never compete with our commercial options. We will bill $50.00 if you marked Priority Consideration, and your release was published.